Spring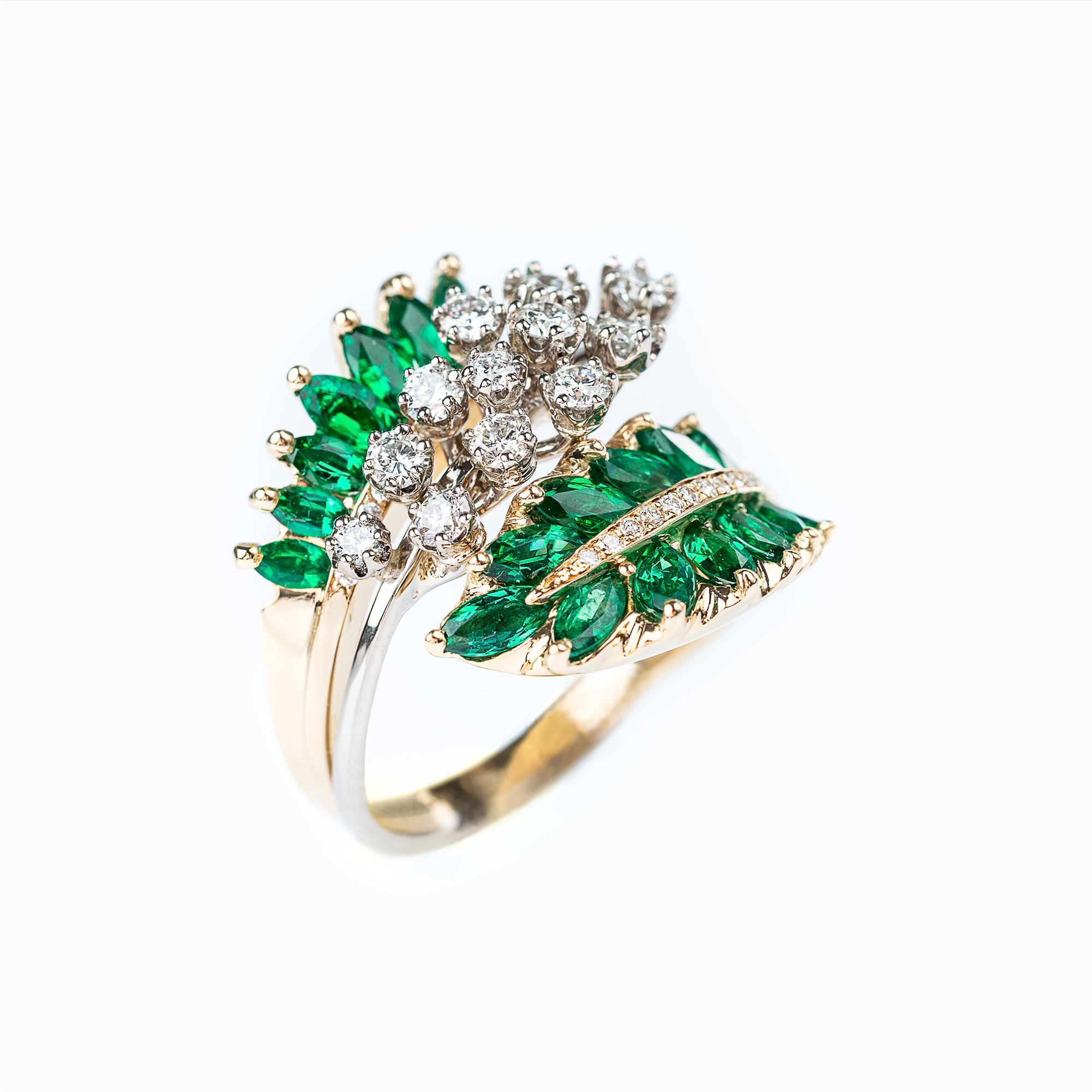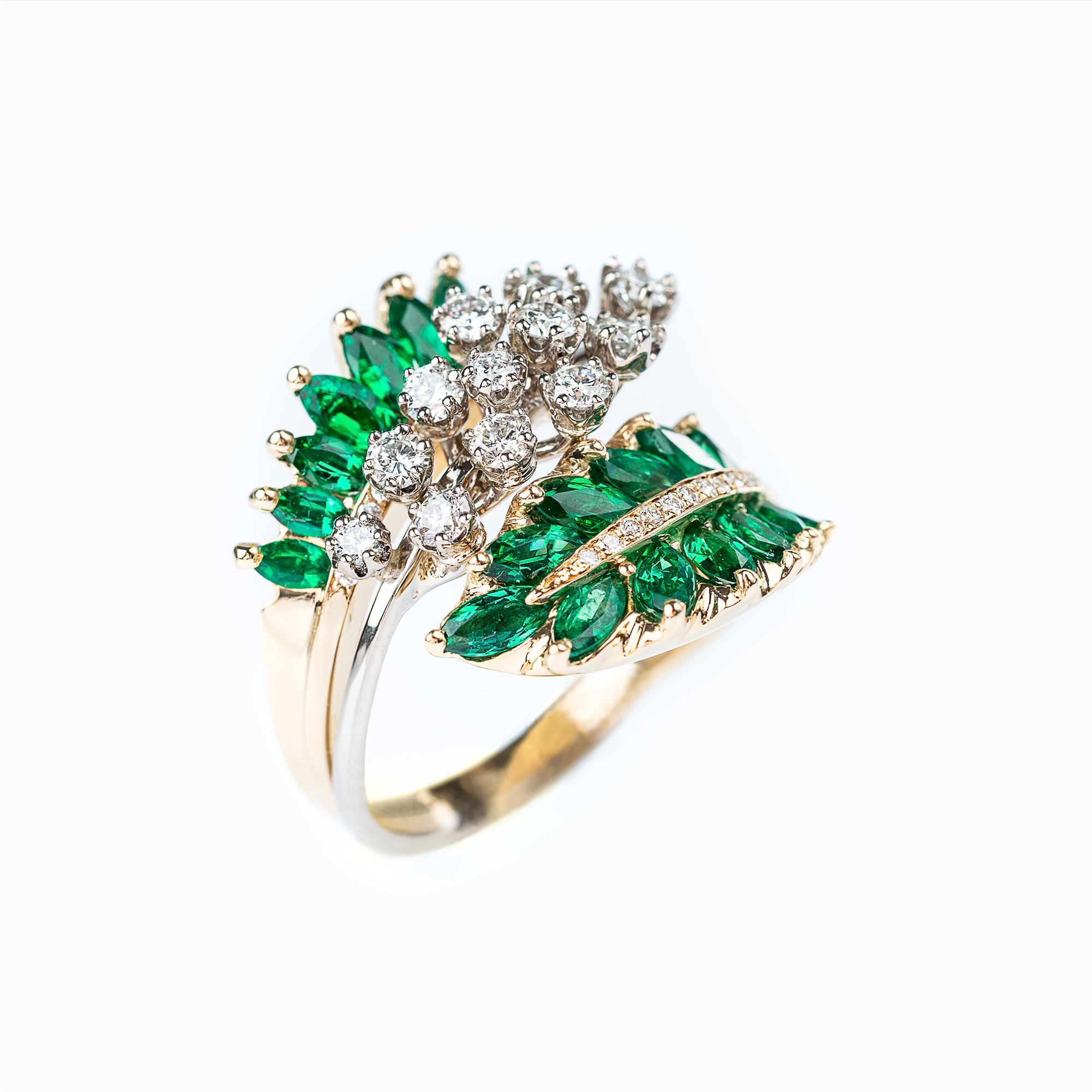 Story
Like a young spring shoot, this creative ring takes us to a fresh, floral and green universe
Description
Spring ring – 12.27gr
Set with 2.10 carats of emeralds
0.90 ct carats FVVS diamonds
Yellow gold 750/1000°
Story
Inspired by a beautiful sunny spring day, the Spring Ring is the first creation in the Four Seasons Collection. Like a young shoot, this creative ring takes you to a fresh, floral and green universe. Between diamonds and emeralds, this piece of High Jewellery is a work of art exclusively made by the expert hands of the two co-founders Mr. Christophe Mariusse and Mr. Philip Bonnet, jewellers for over 25 years. You wish to know the history of this bewitching ring? Go to the BLOG Mariusse & Bonnet.
Description
Spring ring – 12.27gr
Set with 2.10 carats of emeralds
0.90 carats of FVVS diamonds
Yellow gold 750/1000°
All Mariusse & Bonnet creations are delivered with a digital certificate allowing you to discover all the steps of the manufacturing of their jewelry, to view their GIA certificate and to have a direct line with the Workshop in case of special request. This certificate is a dematerialized strongbox in the form of a unique and secure QR-Code.
Contact us at contact@mariusse-bonnet.com to find out the price of this unique ring.