The interview : Christophe – Co-founder and workshop manager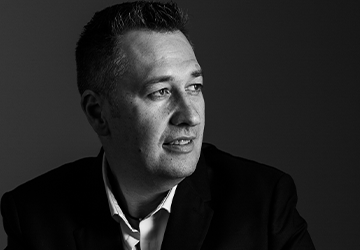 The interview : Christophe - Co-founder and workshop manager
HELLO CHRISTOPHE, COULD YOU TELL US A BIT ABOUT YOURSELF?
I am Christophe Mariusse, 55 years old and I have been working in the jewellery industry since I was 16 years old. I began working for a jewellery company where I gradually climbed my way up the ladder. Over the years, thanks to my experience, I became head of the workshop and designed jewellery pieces for different collections.
Afterwards, I took the decision to set up my own business, in order to continue to design jewellery. Together with my cousin Philip Bonnet, we then set up our own jewellery business, where we share the same passion!
WHY DID YOU CHOOSE THE WORLD OF JEWELLERY?
At the beginning, I wanted to be a cabinetmaker, to work with wood, which is also both a delicate and noble material. I came across jewellery-making magazines quite by chance, and it immediately became an obvious choice. Being able to craft all sorts of jewellery with metal, silver or gold, precious stones was something that struck a chord. I felt a genuine love for the craft and an incredible desire to imagine, assemble and fine-tune all these delicate elements.
WHAT IS THE ROLE OF WORKSHOP MANAGER?
As workshop manager, my role is to set up and organise the company to ensure that it runs smoothly. I pay a lot of attention to everyone's well-being, especially that of the people around me. It's a real hive of activity where each one of us has a role to play in providing the best possible quality.
YOUR FAVOURITE MARIUSSE & BONNET PIECE? AND WHY?
That's a really tricky question, because I don't actually have a personal favourite. Every one of these creations is my work and each has its own particular charm. The size or the value of a piece of jewellery does not mean that it is better than the others!
CAN YOU TELL US ABOUT ANYTHING THAT HAS PARTICULARLY MARKED YOU DURING YOUR EXPERIENCE IN THE JEWELLERY SECTOR?
Something I find interesting is that when a ring or other item is made, the person who receives it often turns it over to look at the craftsmanship that has gone into the creation, because beauty is not only superficial, but also within the work itself. What strikes me in particular is this gesture, this desire to take a closer look at the piece of jewellery.
I am always slightly apprehensive about the customer's reaction, but finally the response is always, IT'S BEAUTIFUL!
To learn about our team of passionate jewellers, check out our other blog posts and our Instagram account @mariusse_bonnet