L'ATELIER MARIUSSE & BONNET, DEDICATED TO FRENCH KNOW-HOW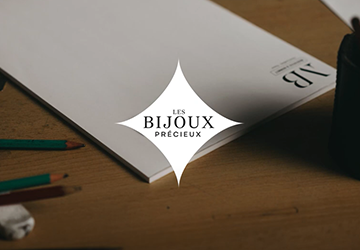 L'ATELIER MARIUSSE & BONNET, DEDICATED TO FRENCH KNOW-HOW
THE SHOOTING
On Monday 14th March 2022, the Atelier Mariusse & Bonnet had the honour of receiving a film crew from the Des Gens & Vous agency, based in Lyon, with the objective of promoting French jewellery know-how thanks to Les Bijoux Précieux website. Organised by the Comité Francéclat, the Atelier was chosen by this well-known professional organisation within the jewellery sector to share its passion and the profession of jeweller outside the capital. The event was an opportunity to exchange ideas, stories and emotions.
With only one day of shooting, the Lyon agency, as well as Christophe Mariusse and Philip Bonnet, put in a lot of effort so as not to have to take too many shots, while ensuring excellent quality and being true to the Atelier's vision. After interviewing the two men to learn about their personal and professional backgrounds, the director, Mr. Thomas Vial, then proceeded with a visit to the workshops. The film crew was both fascinated and curious, and began by meeting the teams and watching their work in order to capture the very special atmosphere of this work space. Short and long shots, low angle shots… all the different areas of the workshop were seen through the expert eye of Thomas Vial, not forgetting the rings, all unique creations, designed and crafted in the workshop in Valence, France. A remarkable display of expertise, but above all a source of pride for the entire Mariusse & Bonnet team.
After a few hours spent at the Atelier with the teams and the many different tools, the Lyon film crew returned to the core business of the two co-founders of Mariusse & Bonnet, in order to gain a better understanding of them and their working techniques. This was a powerful introduction to their talent, their expertise and their precision. The two men have many strings to their bow, which enables them to run a very complete workshop, offering excellence and focusing on customised requests. With two men at the helm Mariusse & Bonnet is truly the association of two minds united by the same passion for French Haute Joaillerie.
THE VIDEO
If you would like to watch the video shot at the Atelier and learn about Mariusse & Bonnet's know-how, please visit our YouTube page : https://www.youtube.com/watch?v=-Vsi-GOCpGE !
We would also like to offer our heartfelt thanks to the Comité Francéclat for their support in our 100% French Haute Joaillerie project, which is of great importance to the Mariusse & Bonnet workshop. If you wish to receive the latest news from the Valence workshop, subscribe to the Mariusse & Bonnet Instagram, Facebook and Pinterest accounts.
Dive into the Mariusse & Bonnet universe !